Introduction to yoga
Yoga derives from the ancient Sankrit word 'yuj'. It has many interpretations, though the most commonly accepted translation is 'merge, join or unite'.
The world over, people who practice yoga strive to achieve a union of mind, body and universal spirit, as well as perfecting the art of truly knowing yourself. While yoga is steeped in ancient Indian tradition, dating back well over 5,000 years, it is an incredibly inclusive practice. It's enjoyed by those of all abilities and ages, regardless of religion or spiritual beliefs and that's just a testament to how popular and powerful yoga is as a form of exercise.
Today's modern yoga blends ancient ideas and practices with current principles of anatomy, physiology and other scientific developments. The benefits of regular practice extend far beyond mental clarity and stress relief, though many do solely take part in yoga for this. Poses in yoga, or asanas as they are officially known, focus on developing the musculoskeletal system.
The effects and benefits of yoga are so well-documented that those wanting to stay at the top of their game in competitive sports, such as athletes and professional football teams, regularly use yoga as part of their training. As there is little to no impact involved with a typical yoga class, it can be suitable for special populations including older adults and pre and postnatal women.
The more intricate benefits of yoga have been explored by Sally Parkes, an expert yoga teacher and HFE guest writer. She's previously looked in-depth at how yoga poses can be used for the spine, hip flexibility and stability, and knees.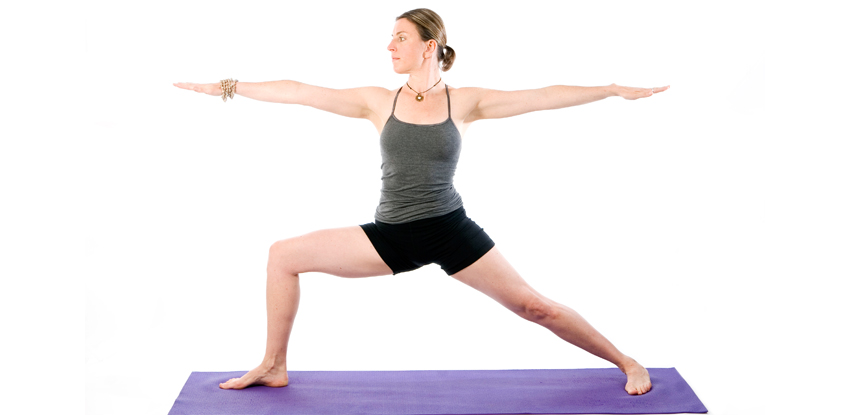 Typically yoga classes take place in gyms, health clubs, community centres and private studios. There's also an increasingly growing market for dedicated holiday retreats both within the UK and sun-drenched locations worldwide. At the end of the day, providing there's enough space and you have a mat, that's all you really need to take part, so the applications and opportunities with yoga are near limitless.
A brief history of yoga
The rich history of yoga can be divided into the following four periods:
Vedic – This era relates to when the Vedas, four ancient scriptures that form the basis of modern-day Hinduism, were created. The Vedas themselves contain the oldest known yogic teachings available. Vedism was also an ancient belief system based on the Vedic texts and during the 6th century in India it became the dominant faith.
Pre-classical –  This era is largely defined by the creation of the Upanishads, a collection of 200 Vedic texts. This period culminated in the creation of the Bhagavad Gita, perhaps one of the most famous religious texts available. The Gita is dedicated entirely to yoga, although very little is actually devoted to the practical elements as we know them today.
Classical yoga – While yoga has been practised for over 5,000 years, it was only 2,000 years ago that noted scholar Patanjali systematised the practice and produced records that others could follow. Patanjali is the author of the Yoga Sutras, a comprehensive approach to living a fulfilling and peaceful life.
Post-classical yoga – Yoga's introduction to the west in the early 19th century saw many of its teachings and philosophies become understandably westernised. It also saw many eastern yogis travel to the west to teach. One such figure was Swami Sivananda who wrote over 200 books on yoga and philosophy and greatly contributed to the post-classical yoga period. Other notable names to rise from this period include Tirumalai Krishnamacharya, the giggling guru himself Maharishi Mahesh and B.K.S. Iyengar.
Today's yoga landscape has seen rise to several prominent styles including:
Hatha
Viniyoga
Iyengar
Ashtanga
Sivananda
Integral
Kundalini
Bikram
Vinyasa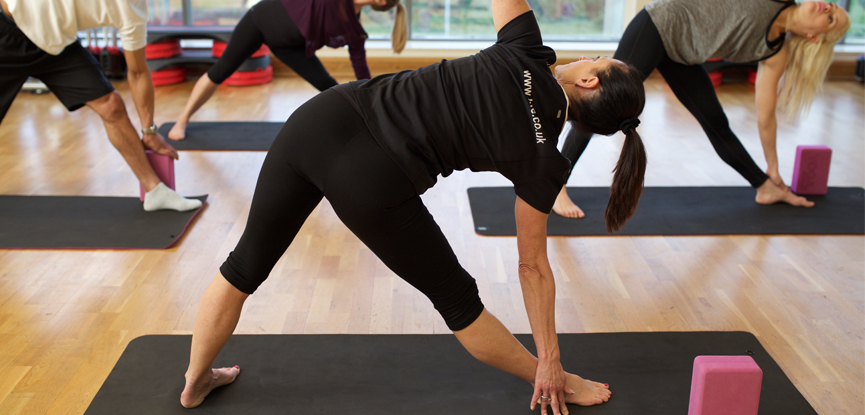 HFE's yoga teacher training focuses on hatha yoga which was initially introduced as part of Patanjali's sutras. For more of an insight into hatha, its history and applications, we've put together an article that's well worth reading if you're looking to expand your yoga knowledge.
Yoga teacher qualities
Unlike like other popular forms of exercise, those who partake in yoga are generally referred to as students (rather than clients or class participants). As such, those who lead yoga classes are commonly known as teachers, rather than instructors.
It's simply not enough for a teacher to relay information and knowledge to their class, they must master the principles of the practice, become an authority in their own right, and ultimately a role model to their students. A yoga teacher primarily teaches a combination of asanas, breathing activities, known as pranyamas, and relaxation and meditation techniques.
Yoga teachers are required to meticulously plan and teach sequenced asanas. It may be the case that students aren't always able to perform asanas and breathing techniques with good technique. Age, prior experience, body shape, right down to temperament will vary from student to student. Sensitivity, empathy and keen observation skills need to employ at all times.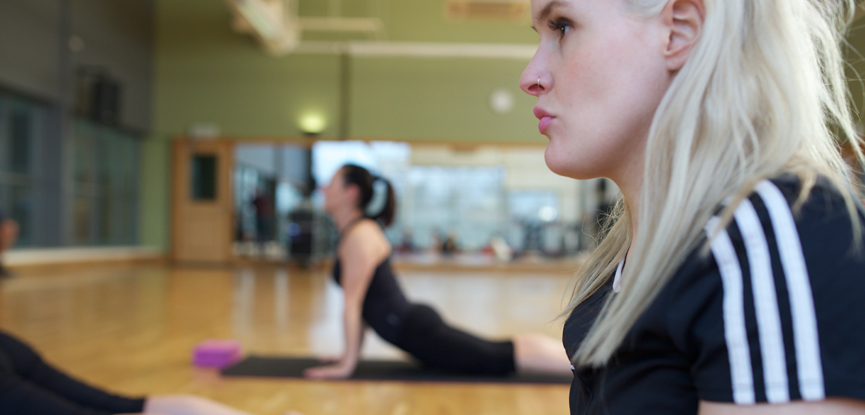 Coupled with those must-have skills and qualities, the best yoga teachers are devotees to their own self-practice and development. For them, yoga is seen as a lifelong journey, rather than a hobby or a pastime.
Yoga teacher training and qualifications
The industry's most popular yoga qualification is the Level 3 Diploma in Teaching Yoga and this is an internationally-recognised qualification. This means that the most successful and ambitious yoga teachers have the ability to truly take their brand and their skills worldwide.
There are no formal entry requirements with this Level 3 qualification, though a passion for yoga and experience of attending classes are a must.
Yoga also provides a great CPD/upskill route for other qualified fitness professionals. In particular, Pilates instructor and sports massage therapists may find it a useful way to reach even more clients.
It's also an opportunity that shouldn't be overlooked by personal trainers either. After a career-ending injury, leading personal and bodybuilder Matt Miller turned to yoga and this led him to create Broga, a fitness-based yoga brand that continues to go from strength to strength.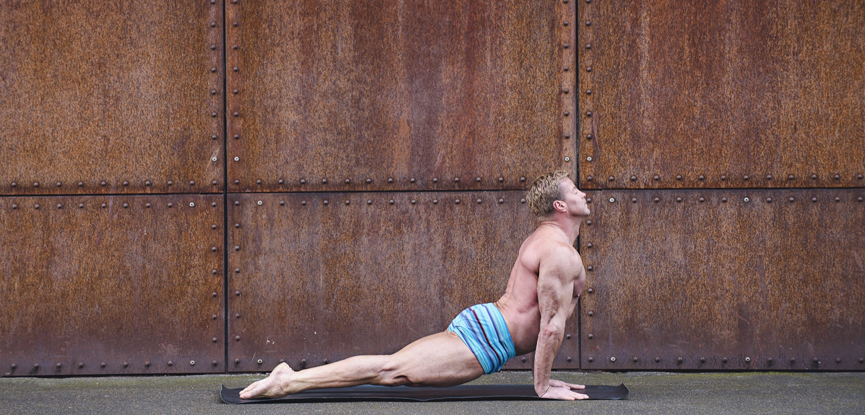 Yoga teacher job opportunities
Qualified yoga teachers have a range of employment opportunities available to them and these include:
Private health clubs and gyms
Holiday retreats
Private yoga studio
Local authority leisure centres
Exercise referral schemes*
Corporate wellness programmes
*Requires the Level 3 Exercise Referral Diploma
To learn more about the possibilities that await qualified yoga teachers, have a read of our interview Antonia Johnston, HFE graduate and co-founder of the internationally-renowned YogaFit Retreats.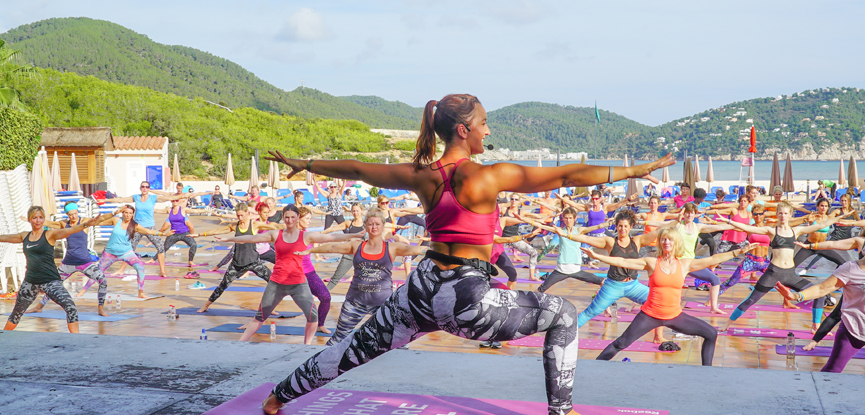 See you on the mat
If you're interested in expanding your yoga knowledge or discovering more about the learning materials available to our yoga students, we have a sample learner manual, mock exams an award-winning blog available to you.