It's estimated that the UK health and fitness market is worth over £5bn and the number of gyms has far exceeded the 7,000 mark. Many, many factors have contributed to the sheer popularity and profitably of the fitness industry and one such major player has been group exercise.
Recent survey figures from EMD UK estimate that 4.86 million in England alone take part in group exercise classes and according to the American College of Sports Medicine's latest Worldwide Survey of Fitness group training/group exercise is firmly planted at number three.
The meteoric rise of mainstream fitness classes and concepts means there's now more choice than ever. Technology has also been instrumental in increasing the scope of these classes. While many will always favour participating in a class in person, with an instructor physically leading from the front, the likes of Fiit, Peloton and others have successfully managed to transplant that experience of being in a packed studio and brought it into the home.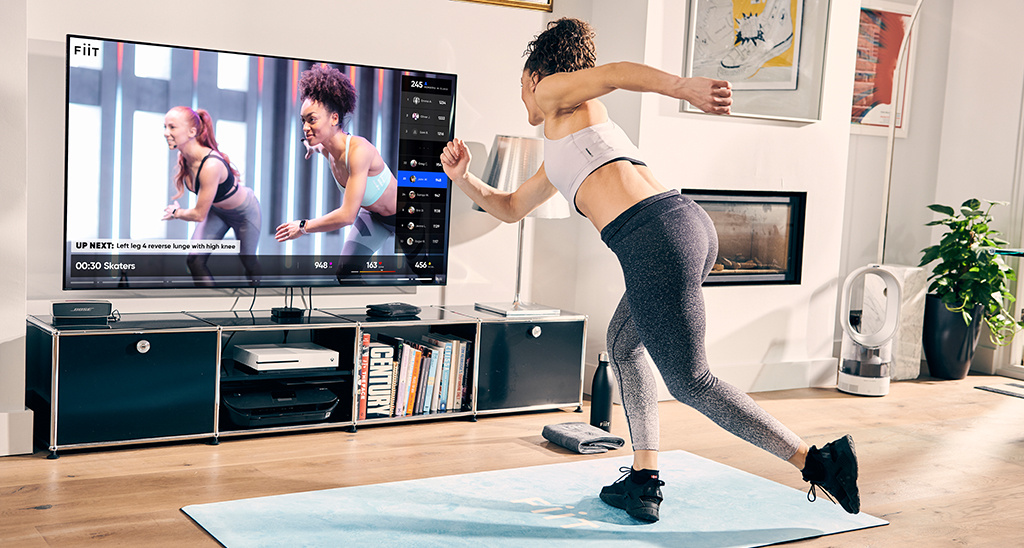 Nowadays, it's rare that a programme, class or concept will come along that feels truly unique and revolutionary. You could also argue that in this day and age there actually isn't a need for it. What the best and most popular group classes manage to do is perfectly capture the zeitgeist and serve up something that feels familiar, yet different and exciting at the same time.
You only have to look at the continued runaway success of Les Mills and their suite of workouts. The likes of BODYPUMP, BODYBALANCE and BODYCOMBAT all borrow from pre-existing concepts and well-established modes of exercise, but they are packaged and delivered in such a slick way that these classes are unmissable for millions of people.
Another contributing factor to the success of group exercise is the social aspect. There's something to be said for being in a welcoming environment with other like-minded people working towards a common goal, often that can be something as simple as completing a workout, burning calories and having fun.
Accessibility is also something else to consider. Many group exercise classes and concepts are incredibly adaptable when it comes to a person's skill level or knowledge about exercise. There can be a great deal of cohesion in a mixed-ability with no participants feeling like they're a burden to others or that they're not good enough. The need to be inclusive and ensure everyone can participate is something that international aerobics instructor Kardy Laguda has deftly touched on in the past and anyone who's taken part in one of his classes (or seen him online) knows he practices what he preaches.
With all that being said, let's explore some of the most popular group exercise classes and concepts around at the moment. The following is by far an exhaustive list, but if you're looking for something new to take part in then this short list should hopefully provide a bit of inspiration.
Yoga
According to EMD UK's Group Exercise National Survey, yoga is the most popular group exercise style in England and globally the yoga market is worth over £74bn. Incidentally, just the word "yoga" has been previously been once of the most searched-for words on Google.
To date, the practice of yoga has a history that dates back well over 5,000 years and this holistic form of exercise is used by millions to promote flexibility, improve posture and aid relaxation. Many will associate yoga with the Hindu faith (or perhaps erroneously with just doing backbends and headstands), but one of the most inviting things about the practice is how incredibly inclusive it is. If you wanted to heavily engage with the spiritual aspects of yoga, you can.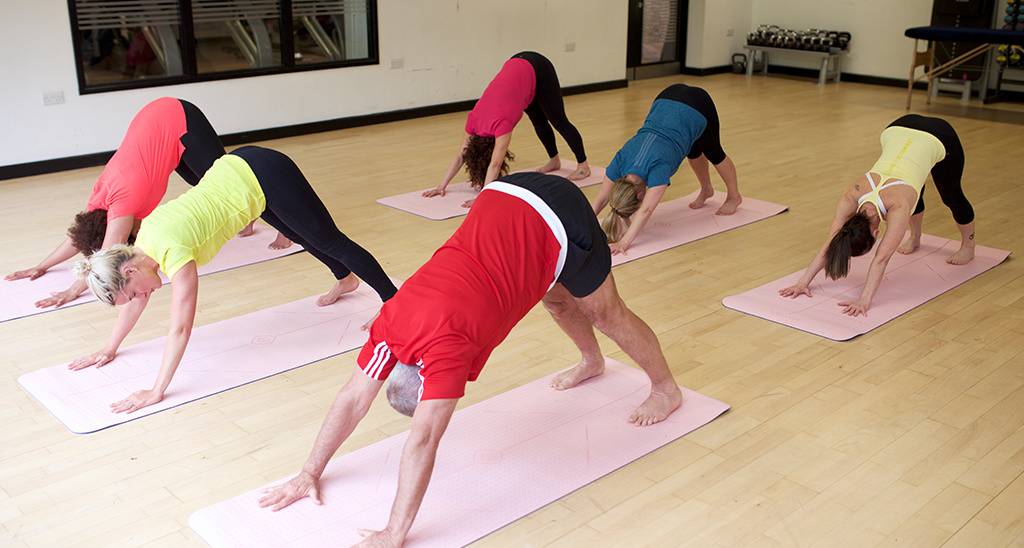 Similarly, if you only wanted to focus on the physical aspects, the asanas (yoga poses), that's entirely possible as well. Experienced yoga teacher Scott Robinson (AKA Yogibanker) illustrated this point beautifully in a recent interview, that yoga can and should be as inclusive as possible.
There are many modern styles of yoga and one of the main differences is where the emphasis is placed. Some may focus more on breathing and performing asanas in isolation while others may focus on creating more dynamic and intensive flows. A few of the most popular include Hatha, Ashtanga, Bikram (also commonly known as hot yoga), Iyengar, Viniyoga and Kundalini. You can enrol onto a yoga teacher training course to learn more on creating yoga flows and how to lead a class.
Zumba
Created by Colombian dancer and choreographer, Alberto Perez in the 1990s, Zumba is a form of exercise to music which blends aerobic and dance elements. Class choreography is incredibly diverse and incorporates elements of samba, hip-hop, salsa, merengue and mambo.
Zumba's popularity stems from its ability to combine dance and more formal exercise elements, which has proved greatly appealing for those who normally shy away from solo gym exercise and who don't consider themselves dancers. As there are many strands to Zumba, the age range and athletic ability of participants varies widely and there are classes specifically aimed at various target audiences including older adults and even children. Another reason for its' popularity is that Zumba Fitness, owners of the Zumba programme, don't charge licensing fees – so once instructors are properly qualified, overheads can be lower when compared to other franchises.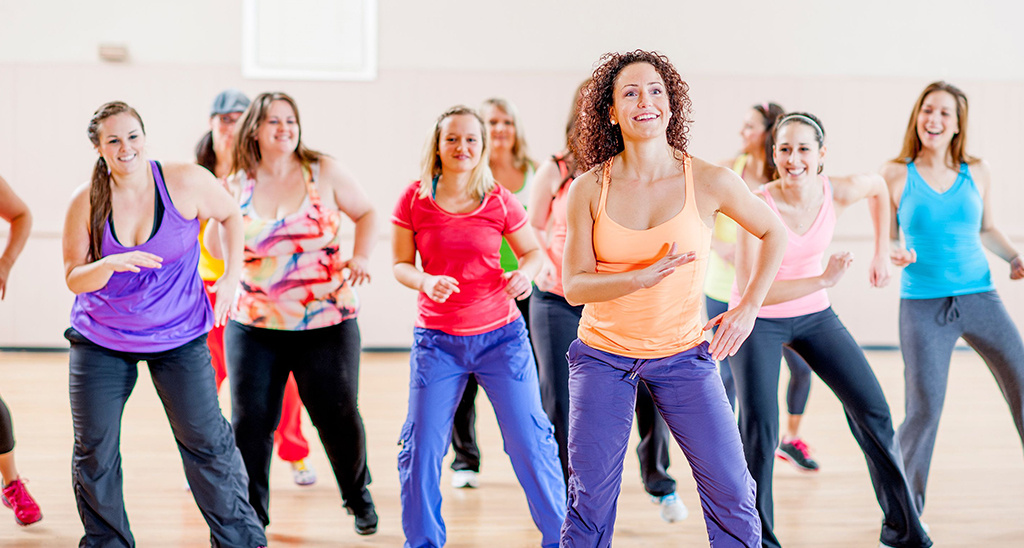 Due to the range of hip and midsection moments, research suggests that Zumba provides a whole body workout. The high-energy aerobic nature of the exercise provides a whole body workout, which also includes core strengthening and flexibility.
CrossFit
Despite many, many intimations and the occasional bout of controversy, there's no denying its unending worldwide appeal. Founded by Greg Glassman and Lauren Jenai in 2000, CrossFit, Inc., the company behind the brand, is estimated to bring over $100m in revenue a year. There are currently 10,000 affiliated gyms across the globe and a typical seminar, where owners explain the philosophy behind CrossFit and demonstrate basic exercises, brings in $1,000 a time.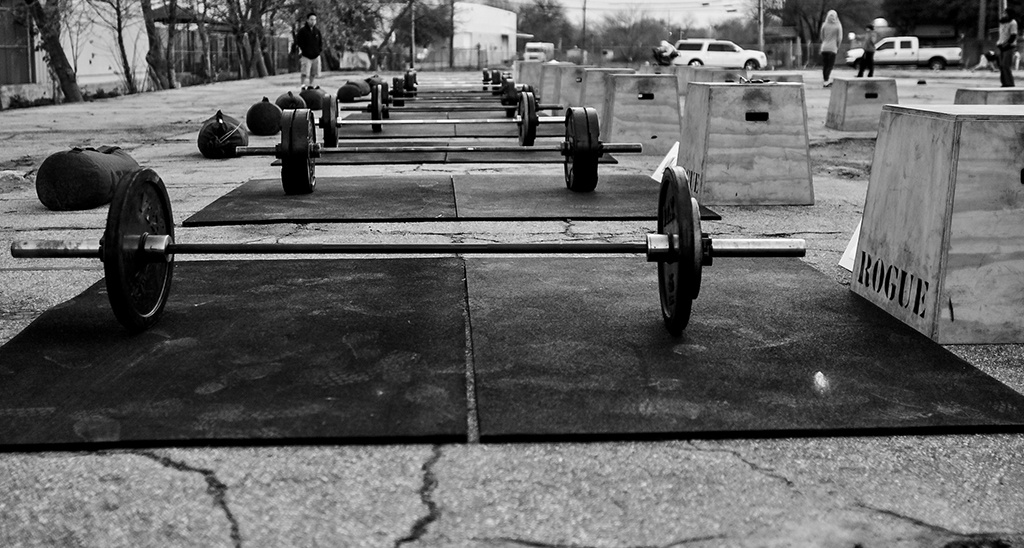 At its core, CrossFit is a combination of various aerobic exercises; weightlifting, plyometrics, gymnastics and more. The high-intensity nature of the functional movements performed is well suited to burning calories at an accelerated rate. Recent research suggests that participants who performed CrossFit for five days a week, for ten weeks, saw a massive improvement in aerobic capacity. They also observed a 3-4% reduction in body fat and increases in muscle.
If you're keen to learn about the fascinating world of CrossFit and it's applications, HFE's resident CrossFit enthusiast Georgina Spenceley has previously about planes of motion, her favourite WODs and loved/dreaded CrossFit-style burpee.
Spinning/Indoor cycling/RPM
Known by many names, indoor cycling (the unbranded term), focuses on metabolic intervals with varying levels of resistance. There are enticing aspects to group indoor cycling, and one of the obvious ones is the nature of the class. Carl Foster, director of the human sports laboratory at the University of Wisconsin says that cycling "outdoors can be quite strenuous… Face it, the instructors make their money motivating people, so spinning classes tend to be at the upper end of the intensity continuum."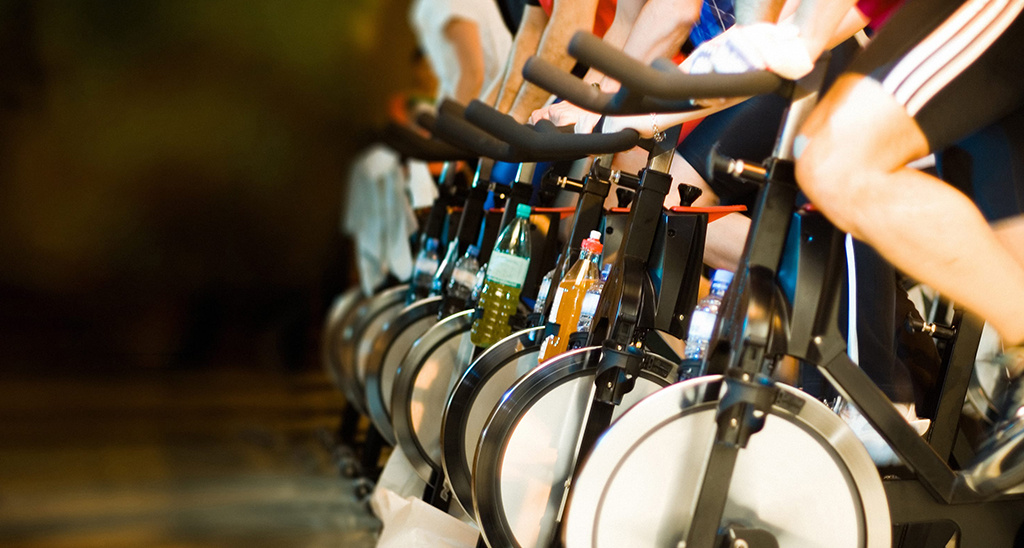 It's not hard to see why many people find it easier to push themselves on a static bike then they normally would cycling alone outdoors. With a motivating instructor, music designed to keep the momentum up, and a class full of people, it guarantees a great atmosphere.
Speed and duration will ultimately determine how many calories are burned per class, but indoor cycling does provide a substantial abdominal and leg muscle workout. Due to the anaerobic nature of the exercise, cardiovascular health can also be improved.
As previously touched upon the likes of Peloton have sought to authentically bring the indoor-cycling experience into the home. They aren't alone however as the likes of Nordictrack, Pro-Form and others have begun to stake their claim in what could become a crowded market in the next few years.
If you enjoy studio-based cycling, why not consider completing a group indoor cycling instructor course?
Pilates
As with yoga at the very top of this list, you might also consider Pilates to be something of a 'classic', a staple on any gym's timetable of classes. One of the many reasons enduring popularity of Pilates is what it's used for, namely flexibility, balance and enhancing core strength. It won't be found with every class, but if there is often a more clinical-focus associated with Pilates and it's something that chartered physiotherapist and founder of Your Pilates Physio, Lyndsay Hirst has discussed in detail in a recent interview.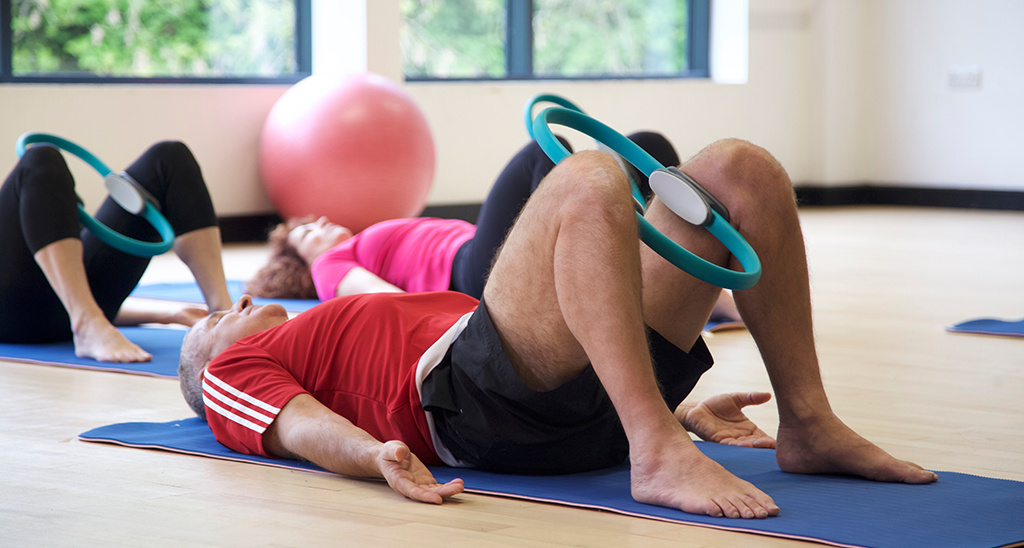 You're likely to find many overlaps with yoga and that's understandable as the eponymous Joseph Pilates studied yoga (as well as bodybuilding, boxing and martial arts) as he was attempting to return his body to peak physical condition after severe illness as a child.
Mat-based Pilates, performed with the participants own body weight, and occasionally props, continues to be the most popular form of Pilates, though more and more boutique reformer Pilates studios are popping up. You can learn more about the more dynamic counterpart to mat Pilates with our great beginner's guide to reformer Pilates.