Most of our students on our personal training courses confess fairly early on in their studies that their heads are bubbling away with all kinds of exciting and game-changing ideas and strategies for their new personal training careers. If this is you right now, then don't worry – it's completely normal.
Naturally, re-training as a personal trainer is going to require some upfront investment from you, both in terms of time and energy to get qualified, and financially to pay for your studies. We believe that changing career is hard enough as it is and we're keen to ensure that you make the right decisions for you, whether you choose to train with HFE or not.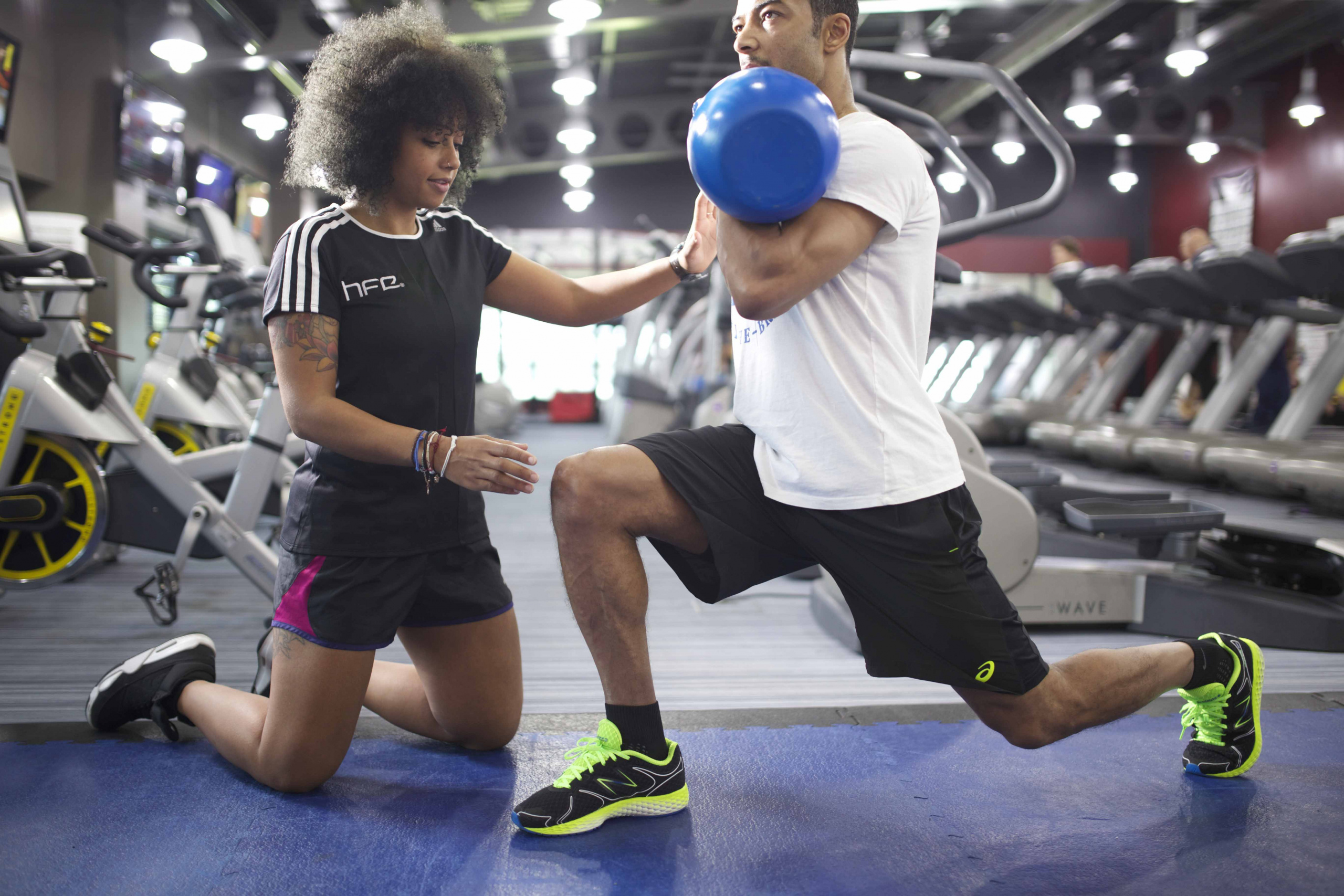 Sadly, not all personal training qualifications are created equally and more recently, there have been a surge of 'budget providers' offering 'exclusively online' and 'do it yourself' qualifications with poor learner support and resources – and at very attractive prices. While the appeal and uptake of these qualifications is very high, unfortunately, the achievement rates of these companies are naturally quite low. So, it really does pay to do some research before committing.
To better support your transition into the personal training business, our team of experienced tutors and trainers have put together a short list of 5 key areas you'll want to double check before you part with your hard-earned money.
1. Check you receiving an Ofqual regulated qualification?
Ensure that you check thoroughly that you are getting an Ofqual regulated qualification that is issued by a reputable awarding organisation, like YMCA Awards and Active IQ for example.
Sadly, many of the lower price providers in our sector and simply issue their own certificates even when they are approved to deliver regulated qualifications. To be qualified and secure the best opportunities for you, you will need a real qualification so really take the time to check before enrolling.
2. Make sure the qualification is mapped to CIMSPA's Professional Standards.
The Chartered Institute for the Management of Sport and Physical Activity (CIMSPA) is the body responsible for setting and raising professional standards in the fitness industry. A reputable provider will be an approved 'training provider member' of CIMSPA and the qualifications that they deliver should be fully mapped to the CIMSPA's professional standards. Not all qualifications and providers take this action so once again it will pay to double check CIMSPA's public register at the following address: www.cimspa.co.uk
3. Does the promotional offer seem too good to be true?
They say that "if something feels too good to be true then it usually is". Certainly, when it comes to PT courses, there does always seems to be a 'too good to be true deal' with some providers. If a training company can afford to slash the price of their course in half, then they are either desperate to make a sale (which should be a red flag for you), or the product was significantly overpriced in the first place to mislead you into thinking you're getting a deal!
Take the time to check exactly what you are getting in terms of products, service, training, because once you've paid, it may be too late to change your mind.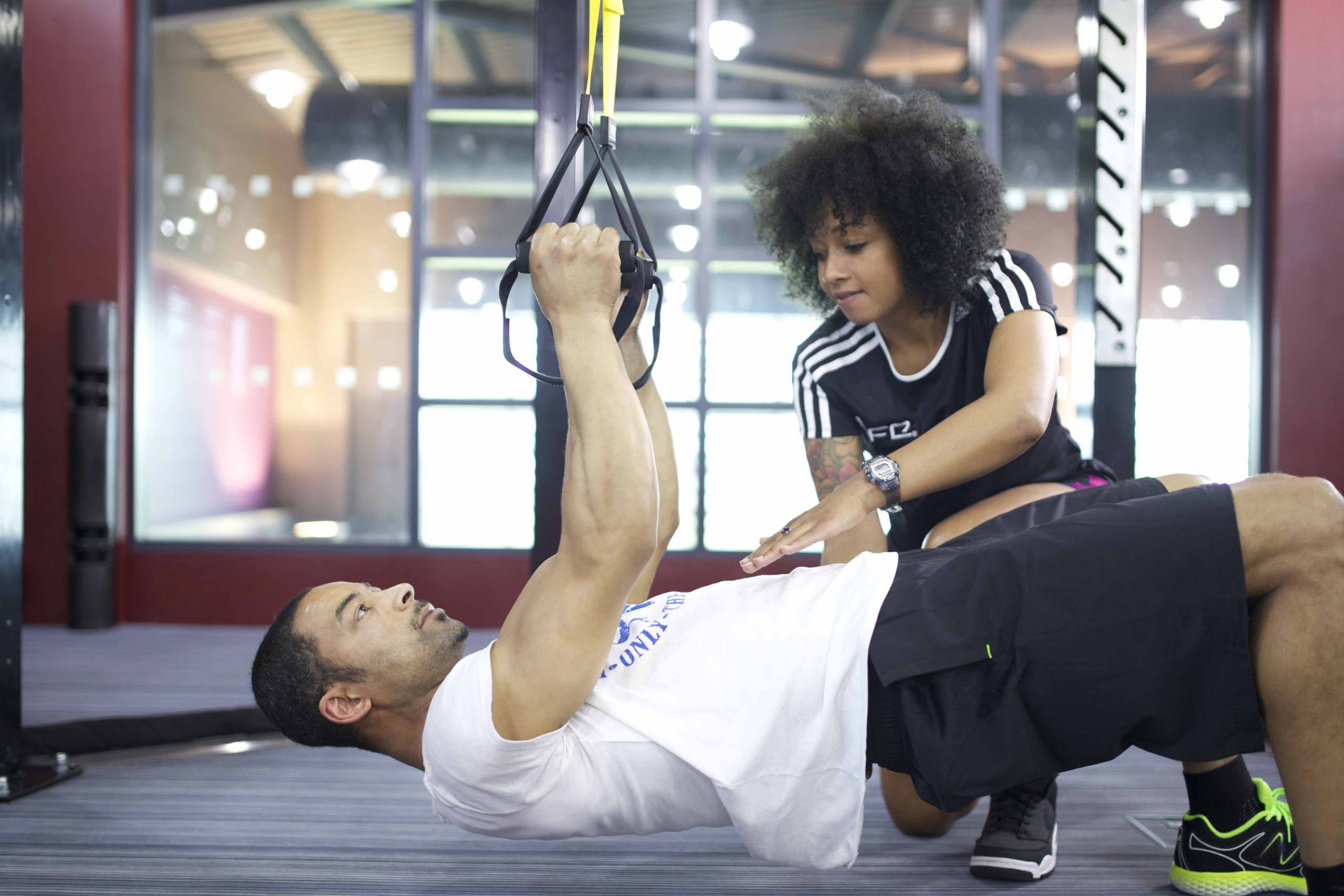 4. Are you giving yourself time to thrive?
It's imperative that you give yourself the time to learn and master the key knowledge and skills you need to succeed in the PT business. Most personal training qualifications require hundreds of hours of learning, which translates to months of regular study, gradually layering new learning content on top of previous lessons to become a subject specialist. This is what we're all about at HFE.
With this in mind, it's unlikely that you'll realistically be able qualify in a matter of weeks, despite what some websites might tell you. Please do ask lots of questions before enrolling.
5. Does the Course Structure Suit Your Learning Style?
There are no shortage of training providers touting all kinds of deals on their personal training courses. Most of the lower price courses, especially those delivered exclusively online, have limited materials, resources, real tuition or support from actual tutors to help you when things get hard. Very often, the price point of these courses is so low that the more reputable providers in our sector that provide real, quality face-to-face training cannot actually deliver their service to students at the price being advertised!
It's essential that you take the time to do your research and think about how best you learn. Do you need regular contact with a tutor with real face-to-face interaction? Or, do you just want a DIY course where you get a digital PDF manual and workbook to complete, submitting a video of yourself teaching in a gym when you are ready to be assessed?
Sure, online personal training courses can work well for some students, especially those with academic experience in sport and exercise (e.g. those with a degree), but we do need to share with you that we get a lot of students coming to us frustrated after they have been with the DIY providers for months and years.
Final Thoughts
Please, take your time and consider what you really need from a provider before enrolling. If you do have any questions, our Careers Team will be more than happy to help.
We understand that changing your career can be a nerve-wracking time and the decisions that you make now could stay with you for the rest of your career. So, take your time, consider your options and ask yourself honestly, how far do I want to go with this career?
If you want to be the best PT you can become, then it might be worth investing a little more time and money into your career now, in order to reap greater rewards in the future.
It's certainly not a process that should be rushed. Afterall, you wouldn't want to see a doctor who did their training without any supervision or formal training so why would your clients want to see a trainer that qualified this way?
Back to articles