How did you first discover yoga and what about the practice appeals to you most?
I first started to practice yoga when I was 18 and was struck by this wonderful non-competitive way of moving the body.
I hated everything about sports at school, so I'd assumed that all kinds of exercise would make me feel dreadful. It came as a real surprise to me that I enjoyed this way of moving and breathing so much. It just opened up something completely different in me. The philosophical side of yoga has always interested me. I've always been interested in the 'why's' of life, and the ancient wisdom behind the practices spoke to me. The focus on non-violence, and living a life of connection, where nobody and nothing is separate, really made sense to me.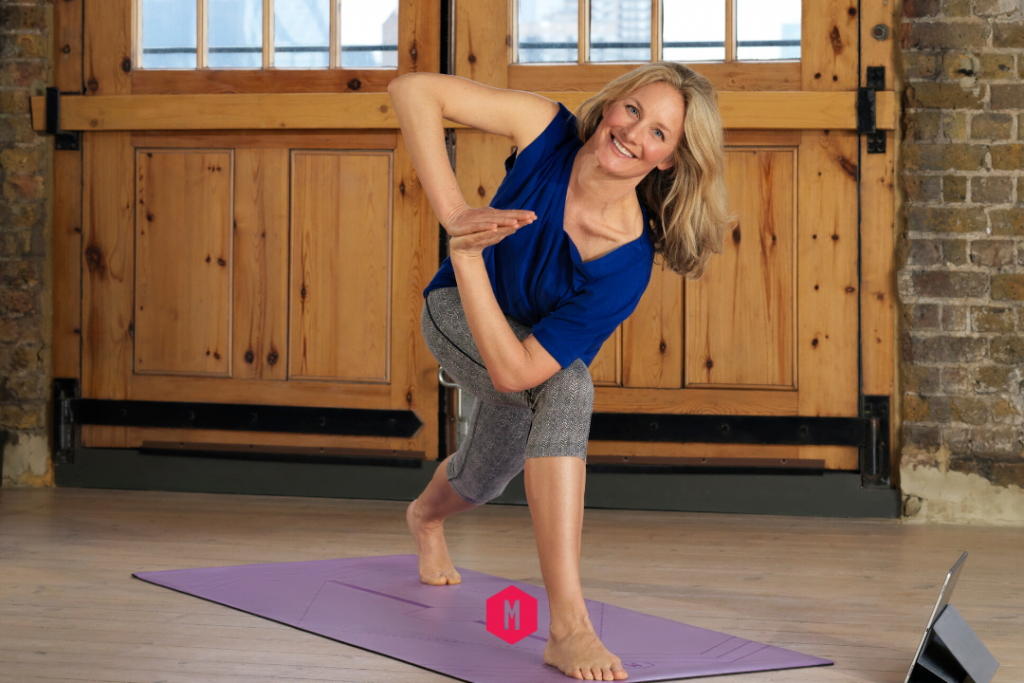 It wasn't until decades later, though, that I discovered the importance of my yoga practice. I was involved in a nasty car crash which resulted in a period of immobility. During this time I discovered how useful the gentle movements of yoga and the philosophy of yoga of acceptance made all the difference to my healing. After that, completely out of the blue, my husband of 16 years left me. I was absolutely devastated. Yoga helped my emotional healing, and without it, I'm not sure how I'd have got through those very, very tough years.
What inspired you to start Movement for Modern Life? Why did you decide on the online route as opposed to opening a studio or solely focusing on retreats?
It was my yoga nidra practice that led me to uncover my dharma and inspire me to start Movement for Modern Life (MFML). I knew that I had to share the practices which had so helped my physical healing after the car crash and my emotional healing after the divorce.
It was central to the vision that I shared the teachers who had guided me over the decades. I didn't like how so many of the prominent online teachers at the times were the ones who were great at marketing themselves and that it all seemed to be about looking shiny and perfect in front of a camera. To me, personally, the practice of being a yogi, being a great teacher, is doing their practice and quietly teaching their practice.
I wanted to champion these teachers, the real teachers, the ones who lived and breathed their yoga – not the famous 'yoga rockstars' you would find online but the ones who changed my life and changed real peoples' lives.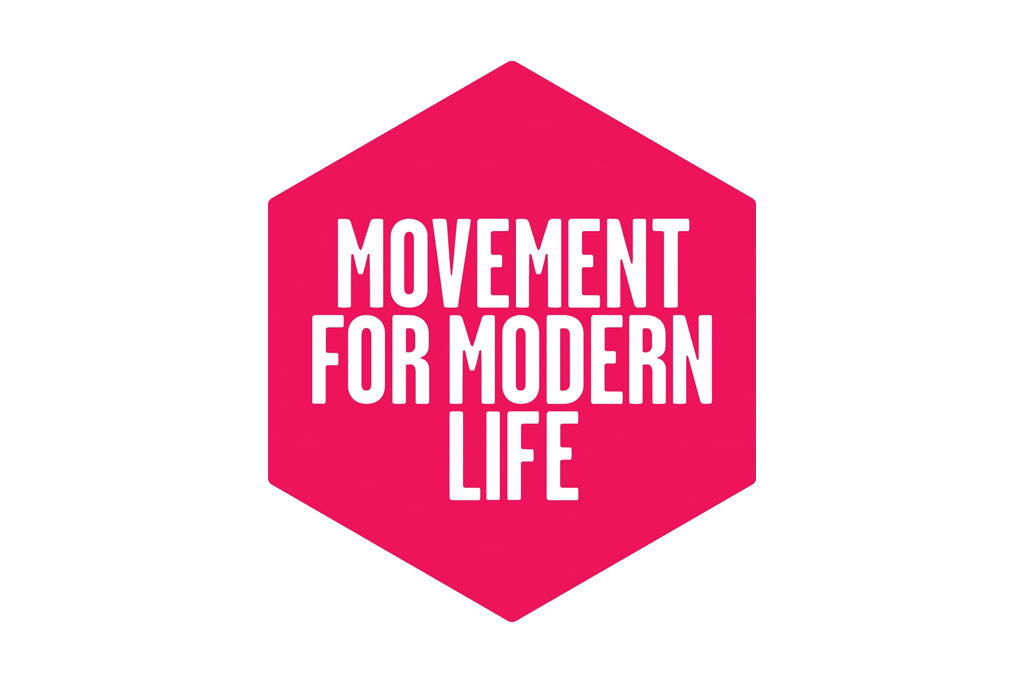 I wanted to set up an online studio because accessibility and inclusivity have always been really important to me. I wanted to make yoga, with the very help of the best teachers, as accessible as possible. I was also motivated by the fact that people who didn't feel welcome in studios, who felt they didn't fit the yoga body stereotype, would be able to practice in the comfort of their own home.
I love so many aspects of home practice. I love the fact that we can just get on and do it anytime – no airs and graces. I love the fact that we don't need to wear anything fancy, just practising in our pyjamas is perfect. I love that I can fit in a home practice for just 10 minutes every day, and it makes all the difference. I love the freedom of taking our practice on the go, wherever we are – that we don't need to be near a studio, and most of all, I love that at home, we can practice exactly what we need to practice on that day, at that time – not the practice that the teacher fancies teaching, or is convenient to us.
If we're on our period, we can find a practice to ease the pain. If we're working towards a particular physical pose, we can do that in class. If we only have 10 minutes, we can do practice for 10 minutes. If it's bedtime, we can do something calming, soothing, to prepare for bed.
For me, the home yoga experience is the best one by far and that was the reason why I didn't want to have a studio. Having said all of that, I do love to go on retreat once or twice a year, and I think that this is a crucial adjunct to our own personal practice – to get that deep dropping into the practice, and community, so one thing I do have my eye on is creating an MFML retreat space along with the permaculture systems approach. Just a glint in my eye at the moment!
When it comes to creating content and bringing new teachers into the fold, what in particular are you looking for? What does it take to be a Movement for Modern Life teacher?
I just look for someone who genuinely lives their practice, and can communicate their practice in a really accessible way. When I started up MFML, for a few years, I only hired teachers with at least a couple of decades practice and teaching, but I then realised how that didn't leave any room for younger, but amazingly committed teachers.
My lack of inclusivity shocked me. I've amended that now and just look for those with a real passion for what they teach and who genuinely live the practice. They must have had really wonderful teachers, be committed to being a life-long student of the practice, have mentors and be mentored regularly, but most of all, be dedicated.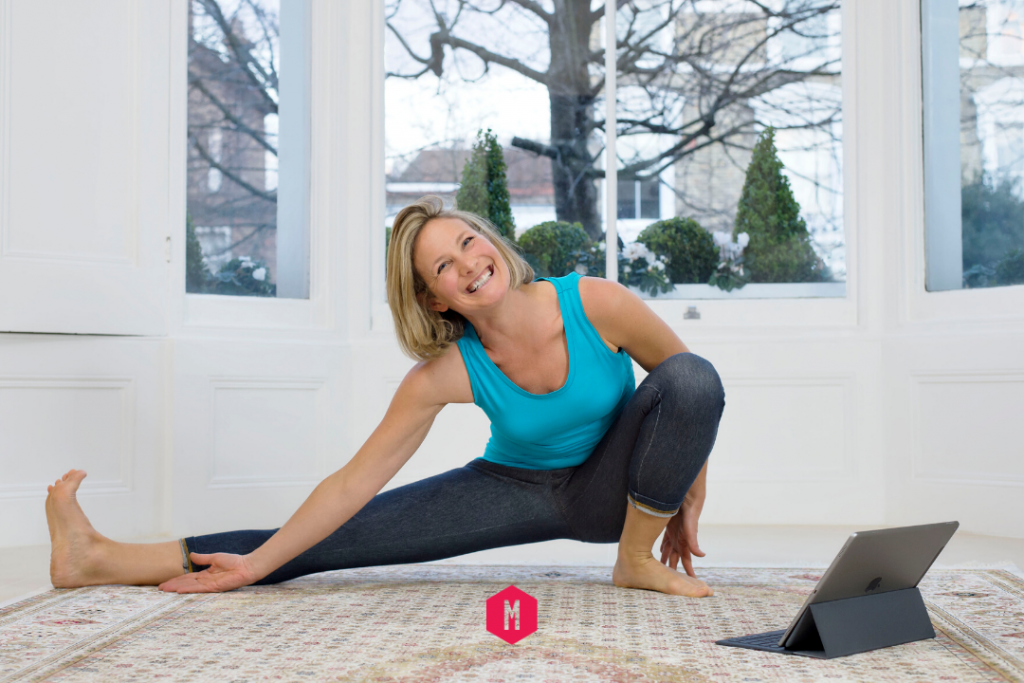 I believe that when someone is passionate and committed, that is infectious, and for me, one of the best things about doing a home yoga practice. We can connect with the very best teachers, those who are most dedicated to the practice – and it's that dedication that I look for.
I also look for diversity of practice – teachers who will complement our existing teachers and practices, and I have my ear to the ground as to the styles of practice our Movers (our band of amazing, loyal subscribers) are looking for, and I'm very responsive to their requests.
With how competitive on-demand fitness has become in recent years, how will Movement for Modern Life continue to innovate and offer people something they can't get anywhere else?
To be honest I don't worry about what other people are doing. I sit quietly and do my practice, and I usually then have the answer as what to do next. We have an amazing team and between us, we come up with all the ideas. Often though, our Movers give me their ideas. They tell me what they need and I just need to continue to have the belief in myself and the team that we can deliver that to them.
I do believe that Movement for Modern Life has its own life. It's not about me steering the ship, the universe has bigger plans than I couldn't even dare to dream. In terms of my passions, my next step is always in showing folks how the practice that they so love on the mat, can be lived off the mat and into real life. It's how we live the practice of yoga in our everyday choices, to live a happier, healthier and more sustainable life.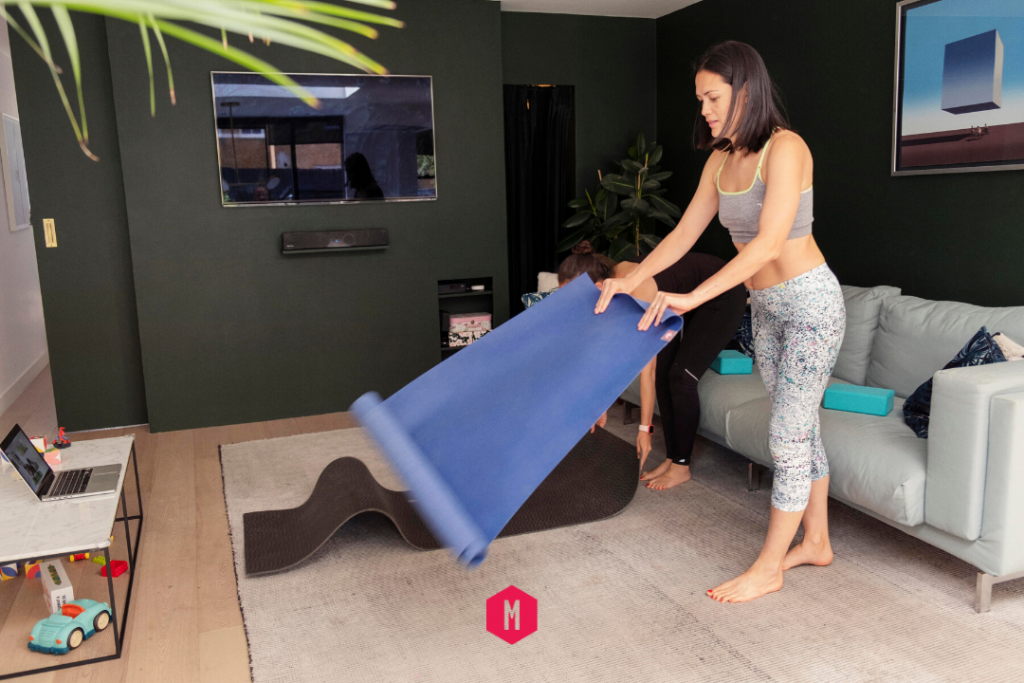 I'm passionate about questioning and making small revolutions about the way we live our lives. We don't have to accept the parameters which society has given us, and I think that yoga enables us to view things from a much larger, more connected perspective. It's that, and the sustainability of our practice as well as our planet, which fascinates me.
One thing that is apparent about MFML is that the brand has an ethos, it's not just solely focused on commercial endeavours. Perhaps this was epitomised most recently in July and August when you donated profits to BLMUK and Stephen Lawrence Trust.
Our question is, why aren't more companies, particularly those involved in holistic and wellbeing spaces, being more vocal, more engaged with societal and ethical issues?
I guess that many companies have their first and foremost interest as short-term gains, making money. That's how our society is structured.
Everything about 'start-up culture' is about raising capital, making something valuable and then selling it. Our culture doesn't seem to want to reward long-term goals, it doesn't value self-sufficiency, organic, slow growth and making a sustainable solution. Because I don't value making money, it means that we can put a lot of time and effort into how we can question the way that we run things.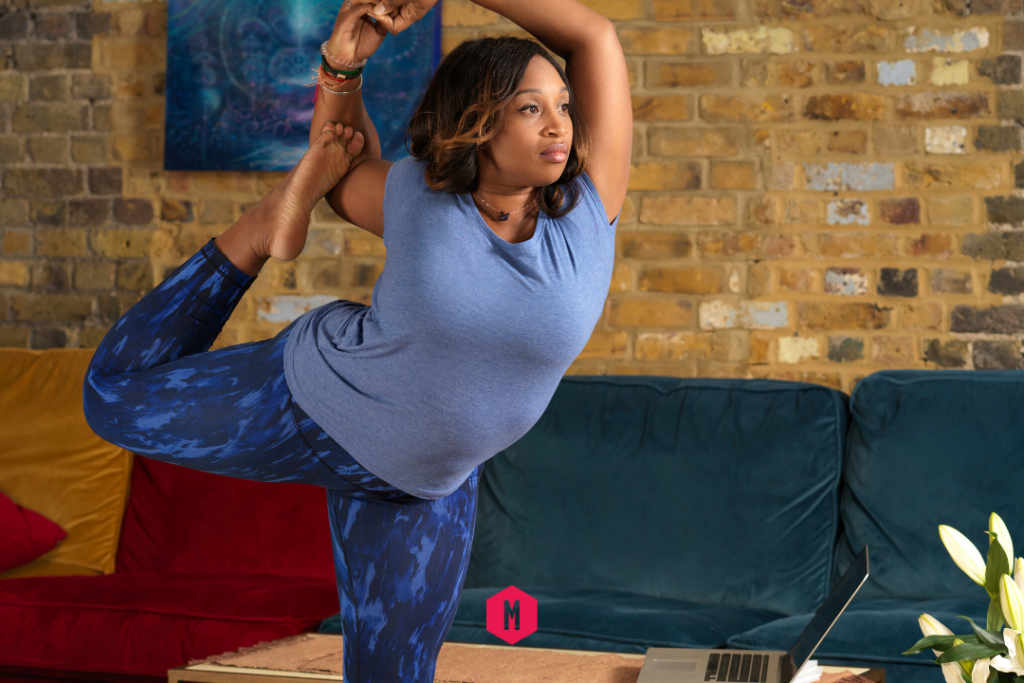 We truly are a Movement, a revolution, for raising conscious energy and for diversity in everything we do, that's just how we were born, so it makes sense to support other organisations doing the same thing. But I suppose that other companies have shareholders to answer to, they need to make profits, instead of focusing on long-term self-sufficiency and investing in the future, which means that when an issue arises, they're likely to react, rather than respond.
I guess we've just been questioning things from our very beginning. It would be great for us to learn to be more 'commercial' so that I could give back more to charity, but I just don't want to make the decisions solely based on commerciality.
I don't ever want to do things which would unquestionably make us more money for the sake of making money, like selling courses of 'yoga for weight loss' or having images of conventionally attractive people doing handstands on the beach or doing 'yoga for great skin' etc. I think that the messages to people from all these things is that 'you're not enough right now', so you need to buy our product.
Advertising folks have put so much money and the biggest brains into campaigns that deliver the message 'because you're worth it' while the subtext is actually 'because you're actually not worth anything unless you buy our product'. Advertising like that works on our insecurities and fears, and sadly it works.
I want to always raise people up, and the main message of MFML is that you are perfect exactly how you are. Let's uncover the untruths we're told so we can live a happier, healthier and more sustainable life. A long-winded rant, perhaps, but this is something I really believe in.
If you would like to learn more about becoming a yoga teacher, or you would like to receive information about our new online yoga teacher courses, please contact our Careers Team on the number at the top of the page.