Clare Healy Success Story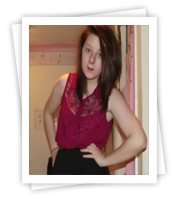 What is your background with exercise and fitness training?
I've always loved sport and exercise since a young age taking part in a lot of team activities. When I went and volunteered in a gym for the summer, I loved taking part in different classes and types of training whilst learning new information and techniques.
Why did you choose the course you did?
I had an option to do an apprenticeship and not go to college or to do this course and go to college. I wanted to get my qualification quick, whilst still attending my other courses. I chose to do this course because I thought it would be a great experience and it was the first step on the ladder to getting into the fitness industry.
Why did you choose HFE to deliver your training?
A friend from my work had recommended the Level 2 Gym Instructor course from HFE as he had done the course himself and thought I'd like it just as much as he did.
I really enjoyed meeting new people because everyone was really nice and friendly and we all supported each other.
What did you enjoy most about your course?
At first I was really nervous about coming on the course as I was going to be one of the youngest there, but once I got there and met everyone the nerves disappeared. I really enjoyed meeting new people because everyone was really nice and friendly and we all supported each other. I also enjoyed learning new techniques in the gym that I didn't know.
What did you find most challenging about your course?
I had found the multiple choice theory exams challenging to begin with as at the time I had exams at school to revise for as well. After taking the online mock exams a few times, I felt really confident and I passed both theory exams; I was so relieved!
How would you rate the quality of teaching provided by your course tutors?
I would rate the quality of teaching brilliant, as the course tutor was able to fit so much information into just 2 days, which taught me a lot!
To what extent did you feel supported during the home-study phase of your course?
I was supported a lot as my personal tutor kept calling and emailing to check if there was anything I needed help on or anything I needed to do before my course weekends. It really kept my focus and my mind on track.
How would you rate the teaching and learning materials provided to you?
The learning materials are really good, they had everything in that you needed to know and what to do for the practical roles too. I still use the book on my college course as it has quite a bit of information in which the teachers don't teach you themselves, it really helps with my assignments!
What is your current role?
I am still currently working at a gym as a receptionist.
What are your future training and career plans?
In the future I am looking at becoming a nurse in the RAF or Navy but I am still looking at my options. I would still consider having some form of fitness role built into my lifestyle and maybe even looking at running some classes of my own!