Recently, we caught up with one of our graduates, Katie Koukourou, about her journey to become a fitness instructor. Together, we wanted to share this story because Katie became a fitness instructor at the age of 52, and age often feels like an obstacle to people who are new to exercise. Age may feel like a barrier even more so to those considering a career change into the fitness industry.
Katie's story proves that age is not only irrelevant to those who want to start exercising or start a new career, but that it can actually be a bonus. Katie found that as a fitness instructor in her 50s, her classes attracted more people over the age of 40 because the found her classes more relatable and less intimidating.
If you're hesitating about a career change because you think you're 'too old', read Katie's story which will fill you with optimism and excitement for a new chapter in your life.
Tell us about your fitness journey
I started going to a gym at the age of twenty. I particularly enjoyed the Exercise to Music classes. Since then, it's been 35 years of exercise in many gyms in different places, many different classes and fantastic instructors.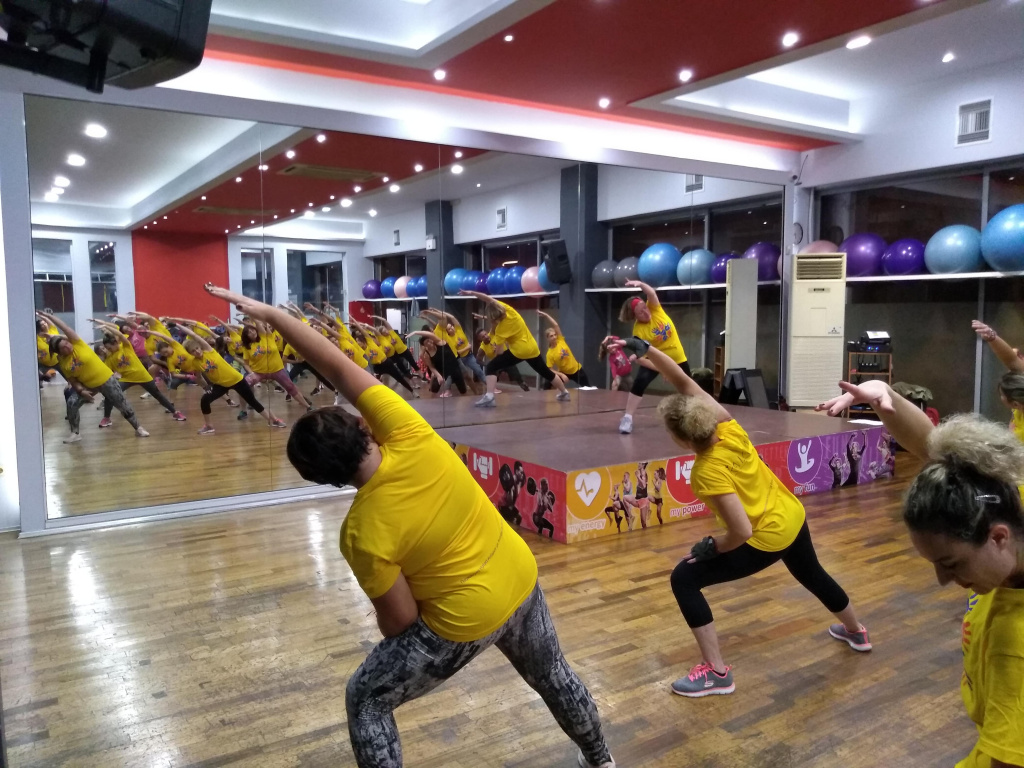 I was working in the banking sector. When my son was born, I decided I wanted to be a full-time mum and stopped working. At the same time, we moved to England from our hometown in Rhodes, Greece, because my husband started working for the NHS. It wasn't easy coping with so many changes: being a new mum, quitting my job, leaving my family and friends behind, moving to another country and a new life. One of the first things I did when I came to England was going to a gym. Exercise has always been great joy for me, but it has also been great help and support during difficult times.
In Rhodes I had an inspiring instructor. He was the reason I started to think I could be an instructor, too. Another amazing instructor in England helped me decide to do it. One day after his class I asked him if he had a minute. He said right away "You want to be an Exercise to Music instructor!". I was so surprised he already knew. I told him this would be a dream coming true. He said "Go ahead! You can do it!". That was the moment that changed everything. I am grateful to both of them.
In 2017 I completed the Level 2 Exercise to Music and in 2018 the Level 3 Exercise for Older Adults, both with HFE. I returned back home three years ago and since then I am teaching classes at a gym in Rhodes town.
What motivates you the most to lead an active lifestyle and encourage others to do the same?
I am passionate about making people feel the benefits of exercise and physical activity for their health, both physical and mental. I try to help them realize the quality of life that it can offer them in the present and in the future. When this happens, it's pure happiness.
Two years ago my father passed away after years of health problems that could probably be avoided if exercise was in his life. This painful memory has become my biggest motivator to encourage people to exercise.
I want them to enjoy it, feel comfortable and finally make exercise a way of life, not a chore. Quite often I introduce games combined with exercise for a few minutes, it is basically undercover exercise. It is amazing how people react to this: they have fun, they laugh and the team spirit becomes so much stronger. Watching them is just priceless.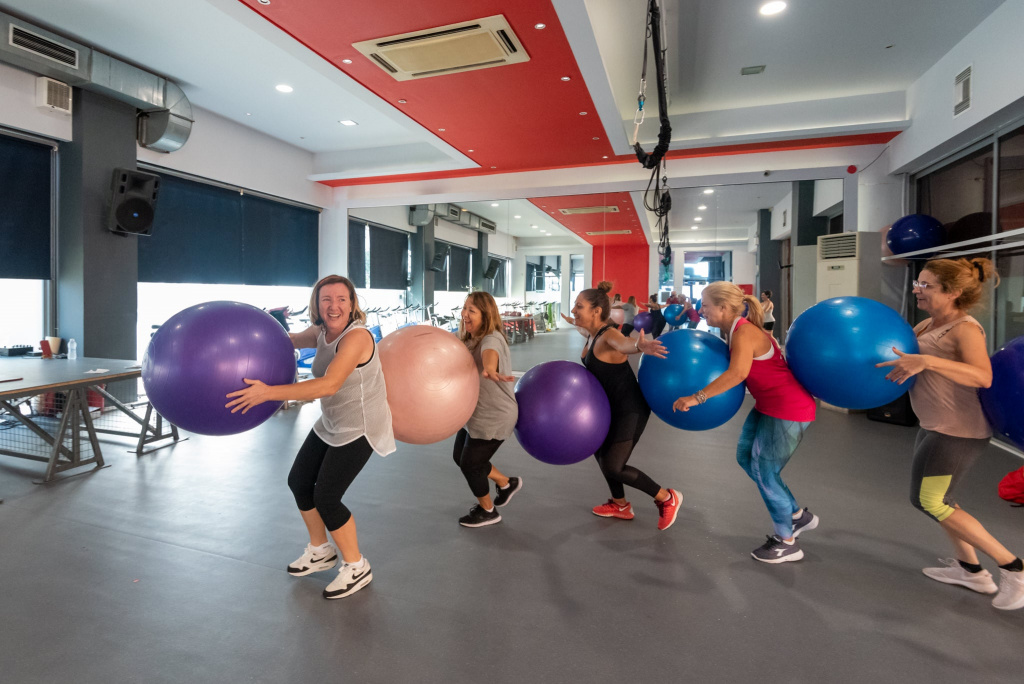 I am so happy every time someone in the group achieves something new or when they tell me how much they enjoy the classes. It is not simply a job, it is a passion.
What advice would you give to others who might be considering a career change into the fitness industry, particularly those who are worried they are 'too old'?
The world of fitness, as I have experienced it in all these years, is mostly a world of positive feelings. As a fitness professional, you can help people feel good about themselves, achieve their goals, live healthier lives, you can make them smile. It's an anthropocentric job that has to do with body, mind and soul. All these make it a wonderful career. Therefore, I would say to anybody thinking about it "Go ahead, it's great!", regardless of age.
Age is just a number. At first, I was thinking of it as an obstacle. I wasn't even sure I would be able to cope with studying, with assignments or the exams for the course. It had been so many years since I last did something like that. It was a pleasant surprise to find out that I could now study more effectively than when I was younger and that I was thoroughly enjoying it. It was also very helpful having support from my tutors at HFE.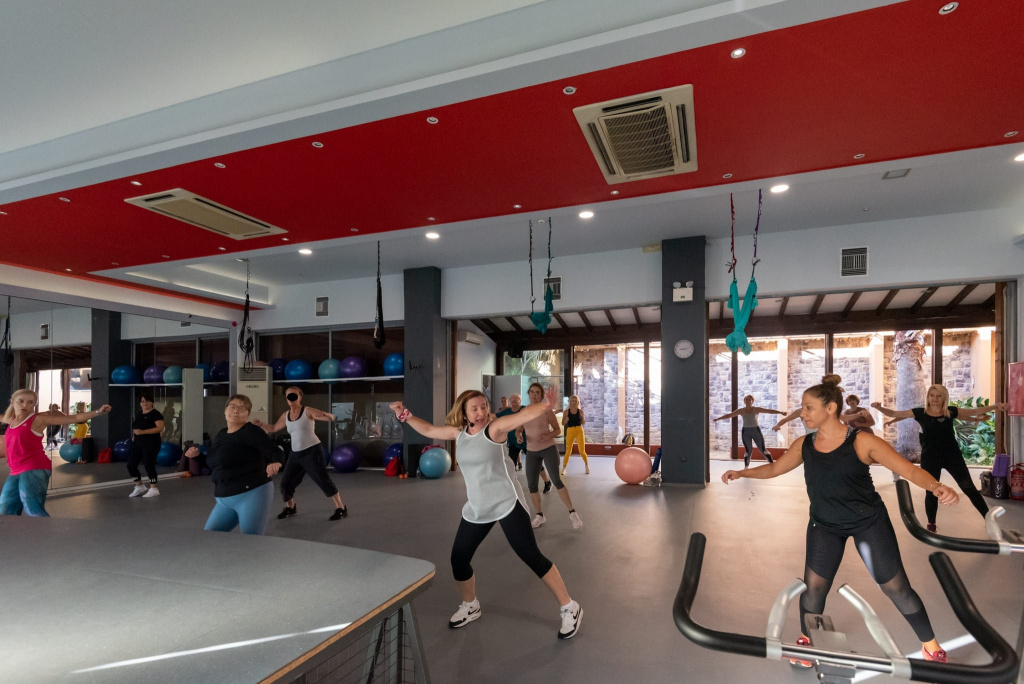 When I started teaching classes regularly a few years ago at the age of 52, age turned out to be a plus once more. My classes have been popular and attract mostly people over the age of 40. Some of them had not been exercising for years and now they have become regulars and enjoy it immensely.
It is amazing how they can relate with an instructor closer to their age and are inspired to exercise. They also feel comfortable to share things about themselves and their lives and this makes their whole experience more enjoyable.
For me as an instructor, I now feel more experienced in dealing with people, supporting and motivating them and also solving problems more efficiently. Age is an opportunity rather than a disadvantage.
Do you have any future endeavours planned?
I am now thinking of doing a Pilates instructor course and then teaching Pilates, too. I would probably consider another course after that, it could be the Level 3 GP Exercise Referral course. The journey into the fitness world has been amazing so far and the fact that you can keep learning new things makes it even more appealing.
Teaching classes was not in my plans in the first place, but I am so glad it happened. A dream came true and it became a wonderful story that makes me smile every time I think about it.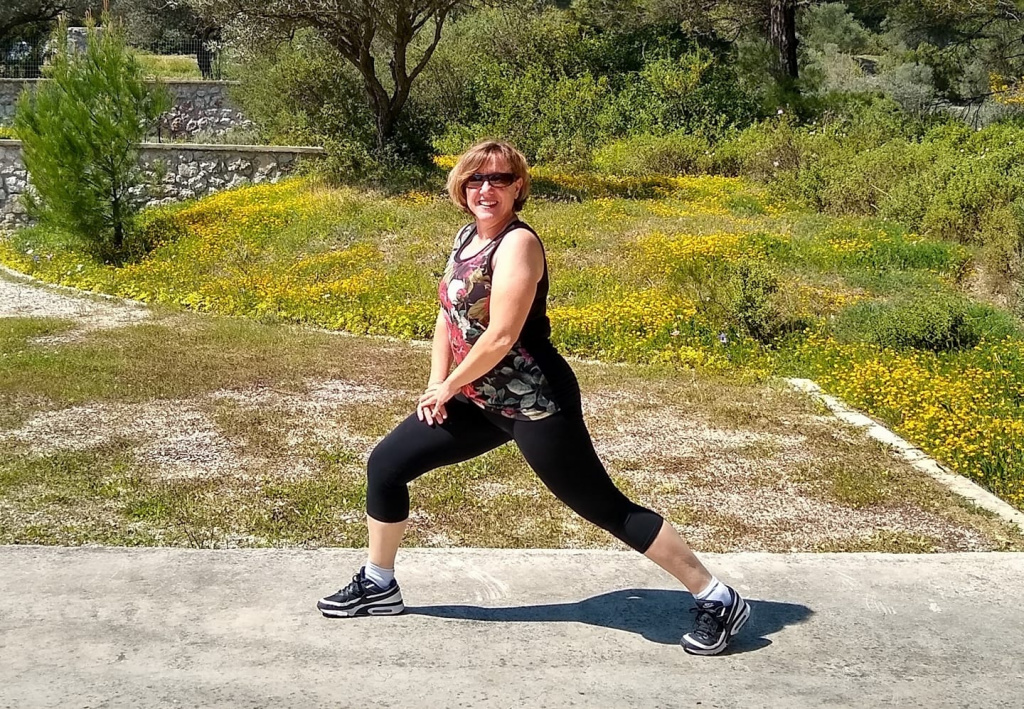 Interested in specialising in exercise for older adults? We have a new Level 3 Yoga for Older Adults course and a Level 3 Pilates for Older Adults course, specifically developed to equip you with the skills and confidence to adapt exercise safely and effectively.