Fiona Sheen Success Story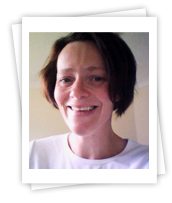 What is your background with exercise and fitness training?
I have always enjoyed playing sport and exploring in the gym before I had children; but in the last 5 years I have really embraced a more healthy lifestyle and found that fitness classes work really well for me.
Why did you choose the course you did?
I chose the Level 2 Gym Instructor course because it allowed me to go on and train in some fitness classes however I wanted to have an easy transition in to the Level 3 Personal Trainer if I enjoyed the Level 2 – and this seemed to match those ambitions.
Why did you choose HFE to deliver your training?
The information given was clear and thorough so I knew what was to be expected before embarking on the course. The website was easy to navigate and when I spoke to a friendly, knowledgeable person who wasnt trying the 'hard sell' on the telephone, I was further convinced that HFE was the right choice. A friend had also completed a course with them recently and was really pleased with the service she got.
What did you enjoy most about your course?
I thought the e-learning aspect was brilliant as I was nervous about studying after so many years and worried about being able to take in all of the information. As well as being convenient and easy to use, the course was introduced in a very logical manner so that learning each new section didn't feel too difficult and it helped to reinforce the information that had been given in previous topics.
Clear and easy to navigate – made the whole learning experience very enjoyable.
What did you find most challenging about your course?
Finding the time with 3 young children and getting into a gym to use the equipment was the hardest aspect. As I prefer fitness classes and I am more used to free weight and body weight exercises, using the resistance machines was a bit daunting at first.
How would you rate the quality of teaching provided by your course tutors?
Excellent! Really approachable and helpful.
To what extent did you feel supported during the home-study phase of your course?
I felt really supported. My tutor was always able to sort out any issues that day and regular telephone contact ensured that I was on the right track.
How would you rate the teaching and learning materials provided to you?
Clear and easy to navigate – made the whole learning experience very enjoyable.
What is your current role?
Receptionist in a Health & Fitness Centre
What are your future training and career plans?
I want to continue learning and progress to Level 3 Personal Trainer. I hope to complete a Group Indoor Cycling course shortly also and start teaching spin as well as other group fitness classes.