Flavia Santini Success Story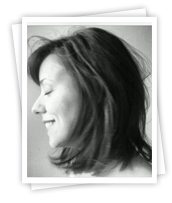 What is your background in exercise?
I approached exercise quite late in life, at 24 while working as a receptionist at a health club in Italy. At that time, exercise was something I struggled to find time to do, and also something I didn't particularly enjoy doing. What I didn't expect was my body to adapt so quickly, to grow stronger by the day, and to feel the most confident I had ever felt in myself. I knew then that I wanted to inspire others to uncover the potential in their own bodies and minds, to grow stronger and to feel great about themselves.
Why did you choose HFE to deliver your training?
When I decided I wanted to qualify as a Gym Instructor and PT, I knew I'd have to go for a blended learning course as I was working full time. I researched a lot, came across a number of different fitness course providers and considered investing a huge amount of money (that I didn't have) in order to get certified. Many of these providers, although quite well known, also seemed to lack the structure and quality in their teaching – I either didn't like their customer service, or their material seemed poor quality, outdated or simply uninteresting. Some actually promised interviews that, as a newly qualified Level 2 and 3, I know I can get by myself. HFE, on the other hand, offered everything that matters: the website was well organized and easy to navigate, the courses well explained, the customer service very patient and knowledgeable. The icing on the cake was being able to sign up for the Level 2 and Level 3 at the same time as a package, for a price that fit my budget perfectly. I wouldn't struggle to pay, nor would I struggle to learn. The value for money was clear from the start.
What did you enjoy most about your HFE course?
As soon as I signed up for both courses, I received my material through the post. It was more than I had expected – in depth, high quality, and easy to understand. I started studying well ahead of the start of my Level 2 course, it was just that interesting. The face to face classes were even better: a small enough group of students and two incredibly knowledgeable, approachable and inspiring tutors that I sincerely hope to meet again in the future! I met some amazing people who helped me through every step of the way, became friends with many of them, and learned so much. Also the support of my assigned tutor for my home studying was essential. I am now ready to be the PT I wanted to be.
What is your current role?
I was just offered a position as a PT at a local leisure centre, five minutes from home. I'm thrilled to be able to work as soon as I got my qualification, and I feel genuinely ready to do so.
What are your future plans?
I want to do HFE's Level 3 Exercise for Pre and Post Natal Clients and one day set up a small studio, working as a self-employed PT.