Jenni Warbrick Success Story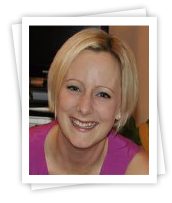 What is your background with exercise and fitness training?
I have always loved taking part in sports such as netball, badminton and keeping fit through running. I have been a member of a gym on and off for many years and enjoy learning new techniques and trying new classes.
Why did you choose the course you did?
Since having my little boy I found a gap in the market for antenatal and postnatal fitness classes in my area, indoors and outdoors. So I wanted to further my knowledge to become a specialist in antenatal and postnatal exercise and offer such classes to fit around caring for my son, giving myself a new challenge, as well as enabling me to have time to keep fit myself! So in order to achieve this ambition, I chose the Level 2 Exercise To Music course as I would be working with groups of mums out in the community, rather than a gym environment; I chose the Level 3 Personal Training course to prove I was a fully trained and credible instructor and then the Level 3 Antenatal and Postnatal course to give me the specific knowledge and expertise to run my classes.
Why did you choose HFE to deliver your training?
I loved the home learning and associated length of the course, which I could complete in my own time at my own speed i.e. as quickly as I could! The location for the practical training weekends and exams were close enough for me to travel to without staying away from home and the cost of the course, combined with the credibility of the company, were the best around.
What did you enjoy most about your course?
The perfect combination of home learning, my support tutor and the practical weekends. This meant I didn't have to be away from my family for too many days/weekends on training courses and I could work at my own pace around childcare. I had the support of my support tutor whenever I needed to call and I got to meet some great people on the practical sessions, with whom I kept in touch between training weekends and since completing the courses.
What did you find most challenging about your course?
Preparing the practical elements of the course for my assessments in between the training and assessment weekends.
How would you rate the quality of teaching provided by your course tutors?
The quality of teaching was great. Everyone I came in contact with was knowledgeable, approachable and supportive and seemed passionate about their role, parting their knowledge onto me to help me to not only pass the course, but also be a great fitness professional.
The materials were great and I loved the fact that there were a choice of materials available depending on style of learning.
To what extent did you feel supported during the home-study phase of your course?
I felt very supported! Initially I had a weekly call with my tutor, however as time went on, it became easier for me to simply call my tutor whenever I had a question or needed clarity on a subject. My tutor was always available to help or quick to call me back if he wasn't available. He was also very prompt and helpful via email.
How would you rate the teaching and learning materials provided to you?
The materials were great and I loved the fact that there were a choice of materials available depending on style of learning – manuals, audio books and videos; I used all of these at different times. The online dashboard was a great way of keeping track of progress, downloading information and documentation, as well as the mock tests to check my learning.
What is your current role?
I am currently setting up my own business called 'Active Mums' offering exercise classes for new and expectant mums.
What are your future training and career plans?
Expand my business to offer a range of classes, indoor and out, as well as personal training – all targeted to antenatal and postnatal clients. Overall I would highly recommend HFE to others – very professional, great range of classes, delivered to a high standard, at a great price. Thanks for helping me on my way to achieving my ambition of becoming self-employed doing a job I love!