Julie Mansfield Success Story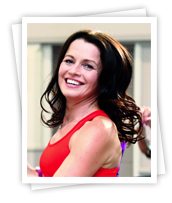 What is your background with exercise and fitness training?
I passed my ETM in 1993 and gained work at Fitness First and then a private gym. In 1999, I changed career path and studied Accountancy, but continued to teach classes on a part time basis. In 2011 i decided to return to the Leisure industry, on a full time basis and purchased a Diet & Fitness  Franchise, of which I still teach, but I am now a sole trader and no longer under a franchise agreement.
Why did you choose the course you did?
The Leisure Industry has always been a large part of my life. I started training from 18 years old and continue too. I have attended many courses over the last 20 years, but felt it was really important for me to gain this qualification, as this course has enabled me to keep up to date with new developments, which then gives me greater confidence when offering advice to my members. This qualification also allows me, to continue further with my training.
Why did you choose HFE to deliver your training?
Two of my colleagues had completed their training with HFE and they could not speak more highly of HFE, so it was an easy choice to make.
As a Mum, Wife and work full time, this style of blended training enabled me to study at convenient times for me and not at restricted 'class timetable' schedule.
What did you enjoy most about your course?
This may appear to be a bit of a cliché, but I enjoyed every part of my training. I thoroughly enjoyed returning to studying again. The mixed blended studying option, was a god send. As a Mum, Wife and work full time, this style of blended training enabled me to study at convenient times for me and not at restricted 'class timetable' schedule. I also enjoyed our 2 weekend training sessions in Manchester. It was great to meet other attendees on the course and share knowledge and experience.
What did you find most challenging about your course?
On a personal level, I found time management was a big issue, juggling between, work, home & studying, but as mentioned, studying from my home PC was a great advantage.
How would you rate the quality of teaching provided by your course tutors?
I received fantastic support from my home study tutor – Dan would ensure that I was happy with the on-line programme & the submissions I needed to make and we would then agree our next contact date, giving me the option to call him/call me, daily, weekly, whatever suited me. It was reassuring to know that Dan was on the end of a phone, should I have a query.
To what extent did you feel supported during the home-study phase of your course?
I felt well supported, I knew I can call my Tutor when I needed help and also he called me on our set up times so I could ask any questions I had.
How would you rate the teaching and learning materials provided to you?
Both the online training programme and hard copy manuals supported everything I needed to know for the course. The on-line programme was easy to navigate and found that having both on-line and manuals options really helped with my learning.
What is your current role?
I am a self employed fitness instructor.
What are your future training and career plans?
My career goals are to expand my business and to be able to offer a range of fitness services to my members. My future training goals are to study for my PT Qualification with HFE – hopefully starting in December 2014.