Muli Amaye – Success Story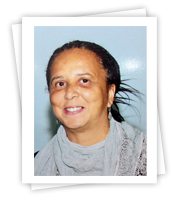 What is your background with exercise and fitness training?
I have always worked out at the gym since my early 20s. About 10 years ago I did a Pilates class and then followed the same teacher around from gym to village halls, to church halls and to schools. My new gym had various different Pilates and yoga classes so I attended them too.
Why did you choose the course you did?
Pilates made such a difference to me, from my posture to my mental well-being. Moving to Kurdistan for work, I missed Pilates and after 18 months began to search online for ways I could incorporate it into my routine. I know that I'm quite lazy when it comes to practicing alone, so I began working with a colleague and talking her through the moves. This made me think that I should/could teach. This would encourage me to continue with my own Pilates practice.
Why did you choose HFE to deliver your training?
HFE was the second course I looked at. My requirements were for a short course that I could complete in UK during my 2-month summer break. I knew I would have to complete Anatomy & Physiology 3, so I looked at various companies that offered the course online. HFE, however, offered me everything I needed in one space. The practical course dates were ideal and the online studying I could do beforehand in Kurdistan. The cost was very reasonable and looking at reviews assured me that it would be a well designed and delivered course.
I looked at various companies that offered the course online. HFE, however, offered me everything I needed in one space.
What did you enjoy most about your course?
I enjoyed the online work, once I had access to my manuals. It was slightly difficult without being able to look up information, just because of the way I learn. Listening and doing is good, but I also need to be able to read and re-read in order to absorb information. The practical sessions were extremely accessible and the tutors, though very different in their approach, made the learning fun and informative without overloading participants.
What did you find most challenging about your course?
The most challenging aspect for me was A&P 3. There is so much information to take in and finding ways to remember and connect the details was quite a challenge. It has been a long time since I was at school and taking exams, so it was necessary for me to re-learn how to study. I don't think I appreciated the work that would have to go into the theoretical side of the course, but as challenging as it was, the assistance provided was really helpful.
How would you rate the quality of teaching provided by your course tutors?
The course tutors provided a high quality of teaching. They each had a different approach, due to their personal style, but they were able to put points across in an excellent manner and they were prepared and able to answer any questions that were posed. Their level of knowledge was high and they ensured that we understood the seriousness of the course we were taking, whilst not scaring us away from engaging with what was required.
To what extent did you feel supported during the home-study phase of your course?
There was constant support during the home-study phase, although I did not access it very much. If I had a question I sent it to the tutor via email and was responded to within a few hours. I didn't opt for weekly phone calls because I was abroad, but my tutor was able to provide everything I needed in a clear manner online.
How would you rate the teaching and learning materials provided to you?
The teaching and learning materials were more than adequate for the job. They are written in a clear manner that makes them easily accessible. They have pictures, and highlighted text that assists with learning the important phraseology and how things connect. I would rate the materials as excellent because I was able to use online and back up from the manuals or vice versa.
What is your current role?
I am a lecturer/head of department at a university. This is mainly an administrative role that can have an impact on my posture and levels of fitness.
What are your future training and career plans?
Currently I intend to run a couple of Pilates classes for ex-pats and local women out in Kurdistan alongside my University job. In the future I would like to devote my time to teaching Pilates and offering holistic therapies together with writing short stories and novels. In an ideal scenario I will offer Pilates and Creative retreats in France within the next 5 years.