Nicky Langford Success Story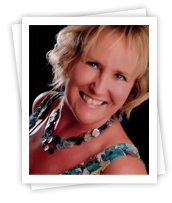 What is your background with exercise and fitness training?
I am a newly qualified dance fitness instructor, having done my first training course in July 2013, when I qualified as a Zumba Instructor, then in October 2013 I qualified as a Fitsteps instructor, which is a new dance fitness workout. Both types of dance fitness are great fun to teach.
Why did you choose the course you did?
I realised that I needed to underpin this training with a more formal qualification, so this seemed the most appropriate one to do to increase my knowledge. I am embarking on a total career change, in that I am currently full time employed in the NHS and plan to make a transition over the next 2-3 years into full time teaching.
Why did you choose HFE to deliver your training?
HFE is clearly the leading light in training for the fitness industry, with training centres all over the UK and the variety of course on offer. I am aware of colleagues that have undertaken training through HFE and were successful and thoroughly enjoyed the courses they did.
What did you enjoy most about your course?
I really enjoyed learning the anatomy and physiology elements; actually working in the NHS some of the terminology was familiar to me, but it was so interesting to learn the technical side of health and fitness. I haven't studied for about 12 years, so it was good to get involved in something new and I thoroughly enjoyed applying myself to this.
What did you find most challenging about your course?
The most challenging element has to be making enough time available to study, with working full time and additional evening teaching commitments I had to allocate at least one evening per week and a few hours at a weekend to work my way through the study material. For me it was also a challenge actually remembering lots and lots of separate facts, knowing I was working towards those theory exams where very detailed questions would be asked and stressing that I hadn't focused on the correct areas was a constant worry.
How would you rate the quality of teaching provided by your course tutors?
The knowledge-base and quality of the tutors provided on this course is outstanding. Everyone I came into contact with was so knowledgeable and extremely helpful and supportive. You could tell there was a fair few years of experience under their belt and you were safe in the knowledge that you were being taught and guided by the very best and they only wanted the very best for their students.
The knowledge-base and quality of the tutors provided on this course is outstanding.
To what extent did you feel supported during the home-study phase of your course?
I felt very supported by my personal tutor for the home study elements of this course. Gary has a unique approach to learning which was very refreshing and extremely effective and definitely suited my learning style. He was reliable, dependable, approachable, supportive and encouraging. He would constantly test my knowledge base which helped to identify gaps and areas on which to focus further revision, ready for more testing the following week. When I felt stressed, he had a wonderful nurturing approach which left you feeling less stressed and comforted. I could not have done it without him.
How would you rate the teaching and learning materials provided to you?
Both the personal tutor for home study and the trainer for the practical elements were excellent, clearly the best in their field. Both extremely knowledgeable, helpful, supportive and encouraging.
The manuals are pitched at the perfect level for learning something completely new, with clear pictures and diagrams, set out in a logical order. The online materials were very useful to complement the manuals. The scorm slides and audio books really helped to embed what you were learning from the manuals.
What is your current role?
My current role in terms of the fitness industry is a part time dance fitness instructor. I am employed full time in the NHS as a personal assistant at my local hospital, and I provide the fitness classes for staff on a Tuesday evening.
What are your future training and career plans?
I plan to make a transition over the next 2-3 years so that by 2018, I am just teaching dance fitness classes in the day and/or in the evenings. I am already networking with other local instructors and we will organise events together and provide support and mentoring.