Olga Flemington Success Story – Manchester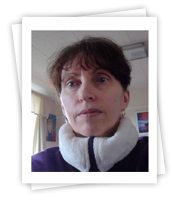 What is your background with exercise and fitness training and why did you choose the course you did?
I had no experience in fitness industry before I signed up to this course. I did not have any qualifications in fitness industry or teaching experience either, I did not attend Pilates classes before. I used to do a few exercises with dumbbells and run on treadmill for my own health benefit. I had shoulder injury recently which stopped me from my exercises. I never thought I would go for this course which has changed my life completely.
Why did you choose the course you did?
A few friends of mine have back problems and I thought I would research to find out what type of exercises they could do to improve their health. I came across a Pilates programme on the internet, I was very impressed with it. I heard that people gained their health back after attending Pilates classes and I was very keen to find out more. I thought about course's materials because my English is the second language but I found every explanation on my questions from HFE website.
Why did you choose HFE to deliver your training?
I have chosen HFE because I read about them and compared their training with other fitness companies. Their website was excellent which gave me all information I needed and answered all my questions. It was easy to contact them on the phone too, I received lots of information via e-mail and course availability right away. There was a wide range of payments on offer. Customer service was excellent and I received most of my learning materials by post, other materials like audio books were on the internet.
What did you enjoy most about your course?
I enjoyed my practical sessions and interactions with fellow students in my group. HFE staff were fantastic, supportive and helpful in every aspect. I was very impressed with their great knowledge and dedication to their work and students, their encouragement helped me through my course. The course is excellent because most of work is done in my own time at home.
What did you find most challenging about your course?
The most challenging has been Anatomy and Physiology materials and exams. There was a lot of help and assessments online, which gave an immense benefit to get me through the exams and also a lots of help from my dedicated tutor to prepare and pass this exams. I did not realize how much Pilates instructors should know to practise Pilates classes.
HFE staff were fantastic, supportive and helpful in every aspect.
How would you rate the quality of teaching provided by your course tutors?
My course tutors have been fantastic. Their great knowledge and continual support guided me through my course. I have progressed with their immense help , encouragement and motivation, which inspired me towards my progress . The standard of teaching and assessment of the practical sessions were of a very high standard . The demonstrations were superb and clear even for people who had never done any Pilates classes. The teaching techniques were fantastic.
To what extent did you feel supported during the home-study phase of your course?
I had excellent constant support during my home-study phase of my course, it has been great. If I had any questions or problems my dedicated tutor always helped and guided me to the right direction . His great knowledge and patience helped me many times. I received a lot of information and continual support to get me through my home –study phase . I did not expect such great support with my home–studies, I am very impressed with it.
How would you rate the teaching and learning materials provided to you?
The teaching and learning materials are excellent , well written and easy to understand and follow. The course provided additional audio materials too and downloads on internet, which were fantastic. I have been impressed with it very much. I did not expect a fitness instructor to have such huge knowledge anatomy and physiology of the human body to practise . When I received all my learning materials, I thought that it was a course for health care professionals. Of course I realise how much responsibility is lying on a fitness instructor's shoulders.
What is your current role?
I used to be a carer. I am looking forward to starting my new career to help other people to get them into good health and fitness.
What are your future training and career plans?
I will continue my future training to get the highest qualifications in fitness industry with this company and start practising Pilates as soon as possible.