Samantha Lees Success Story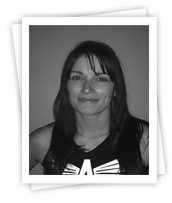 What is your background with exercise and fitness training?
I became a regular at my local gym in my early thirties, having previously been very adverse to any form of physical exercise! During my time there, I was approached by several people who advised that they thought I had what it took to become an instructor and teach exercise classes. I was working as a Project Manager at the time but thought that it would be good to have a second qualification, in light of the current economic climate. I started off by attending a Zumba course and gained some practise and experience in teaching Zumba classes, and then signed up for my Exercise to Music Certificate.
Why did you choose the course you did?
I chose this particular course because I really want to have full understanding of the benefits of training within a gym environment. Although I teach fitness classes, I would like to be able to be flexible and have more options when it comes to employment opportunities. I also have a lot of people asking me what equipment they should use when they go in the gym and I didn't want to advise them without being fully qualified! Additionally, I am looking to become a Personal Trainer and this is the first step in achieving that goal.
Why did you choose HFE to deliver your training?
HFE are at the forefront of the fitness education industry. There are a lot of places that will offer fitness qualifications, but not all are held in such high regard or esteem as HFE. I also wanted to make sure that I was trained to the highest standard for my own well-being and also for that of my clients.
What did you enjoy most about your course?
I enjoyed the weekend training sessions the most. It was great to meet other like-minded people and continue learning with others around. The instructors were also really friendly and helpful and made us all feel at ease, even though we had dreaded exams to take! It was really great to get into the gym environment and put into practice the elements that we had been reading about.
What did you find most challenging about your course?
There is a lot of information to learn on this course and that was the most challenging aspect. Although you can go at your own pace on the online learning section, you still have to be exam ready and therefore you really have to dedicate a significant amount of time to this.
How would you rate the quality of teaching provided by your course tutors?
In one word, excellent. The support tutor was great, totally reassuring and positive throughout my learning. The instructors on the weekend were fantastic, highly knowledgeable, but also very patient and understanding.
To what extent did you feel supported during the home-study phase of your course?
I felt very supported during the home-study phase, my tutor would contact me regularly to check on my progress and offer support. I also knew that I could contact him at any time and that there were other help options on the portal.
How would you rate the teaching and learning materials provided to you?
I would rate them and 8.5 out of 10. The information was good but there were areas where the information wasn't especially clear and on occasions weren't on the portal.
What is your current role?
I am currently working as a Part-Time Fitness Instructor whilst I take care of my young daughter.
What are your future training and career plans?
I plan to enroll on the Personal Training course with HFE within the next month and would like to finish this by the end of 2015. I also intend to continue teaching Fitness Classes over the next year and increase my repertoire here also. Within the next year, I am aiming to start increase the number of regular classes that I teach, once my daughter starts nursery and then school. I would like to use the next couple of year really honing my skills and learning all I can about the industry. Long-term, I would like to look at possible starting my own fitness business, predominantly focusing on Personal Training, but also possibly looking to specialise in running clubs/activities